News and Events
TLC NEWS FLASH!
13 June 2021 JD Langert has presented Phil Kraemer with a prestigious award for his selfless service to the church (See award below).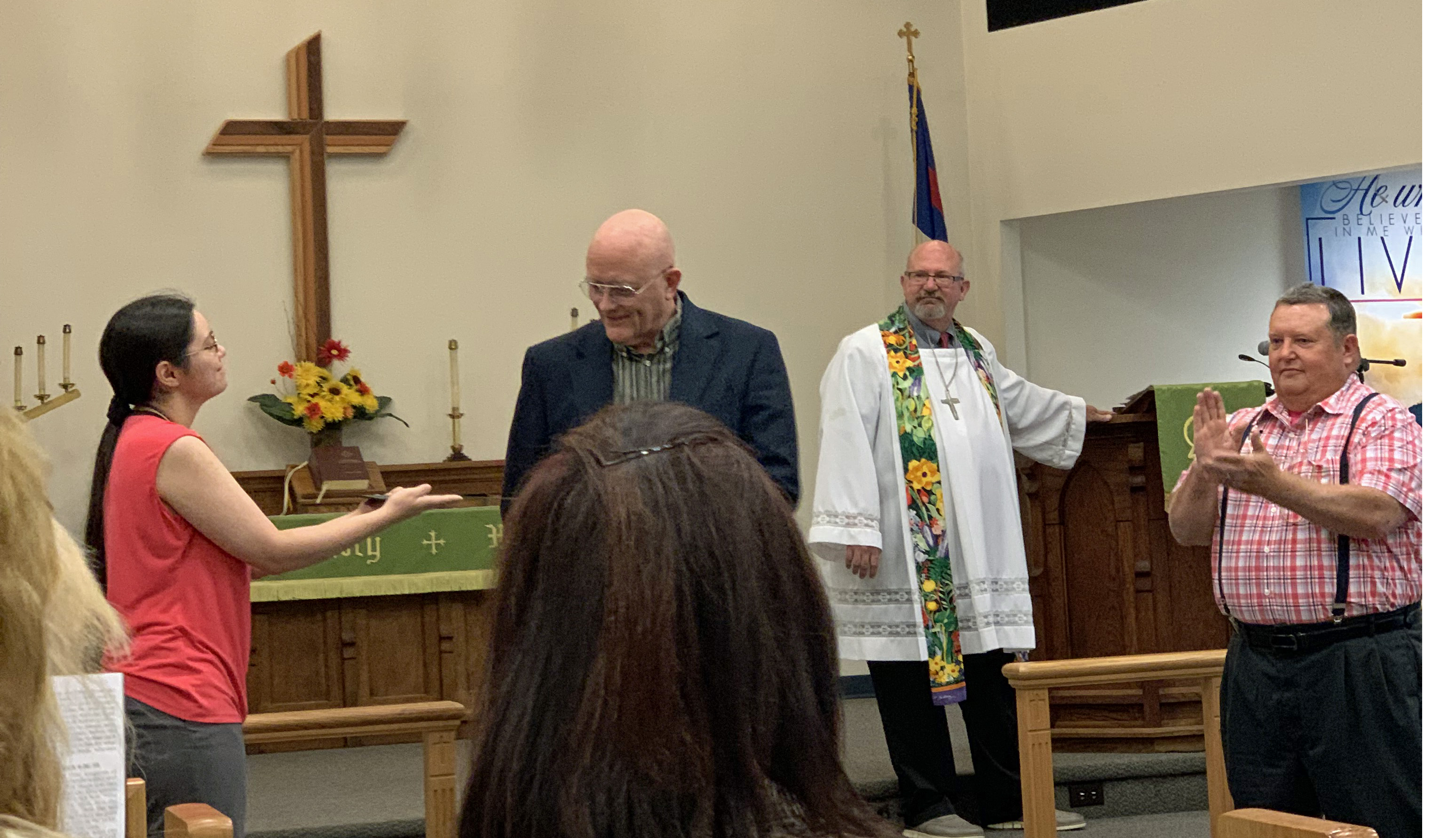 Under Phil Kraemer's leadership, the call committee and the congregation voted to make
Past

or Jackson Onkka our new Minister

(4 days per wk) to replace Pastor Sowers, who retired this past January 2021.
23 May 2021 Voters Assembly meeting unanimously Voted to call Pastor Jackson Onkka.
Documents & Handouts
TLC Hall of Fame -Thank You Letters and more!
Bulletins
Current Events
On this day (6Jun21) a beautiful baby was Baptized by Pastor Stanton
Future Events and projects.
Option 1
Option 2
Option 3