News and Events
TLC NEWS FLASH!
Want to know who's been getting awards and why: Go to "TLC Hall of fame" below.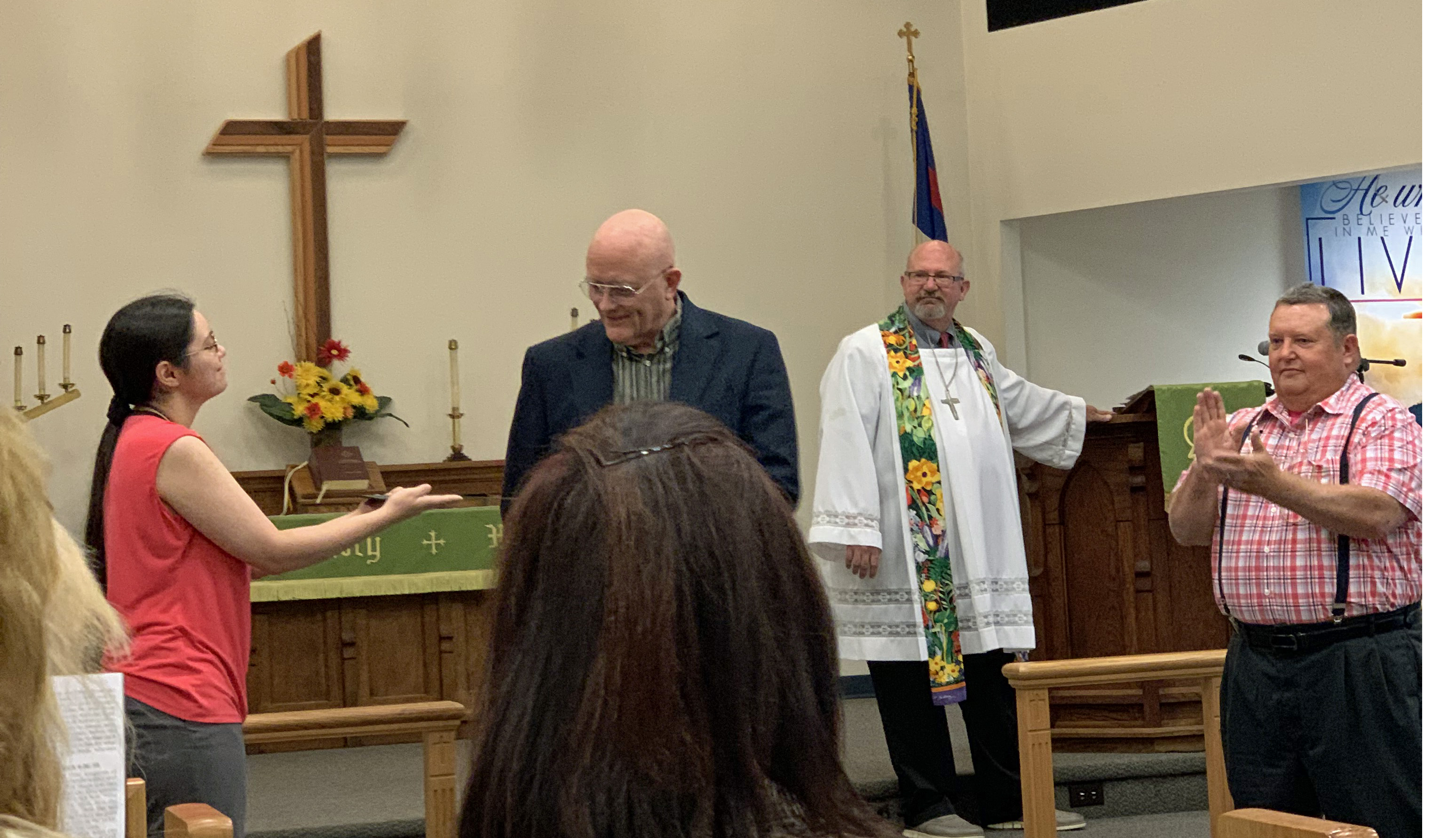 Be sure to read our fantastic Newsletter!
Documents & Handouts
TLC Hall of Fame -Thank You Letters and more!
Bulletins
Current and Past Events
Christmas decorating at TLC continues to be a favorite tradition and was fun with the help of some very helpful people on 27 Nov. 2021. The lunch afterward was delicious and who made the yummy turkey potpie?
The Art community finds a wealth of professionalism seldom seen in classes instructed at our small Trinity Lutheran Church (TLC) by our very own Fuller Brown (Professor of Art). This Art Master is claimed by its students to be extraordinary and miraculously in tune with the needs of future artists' inspirational and learned artistic skills.