History
A Brief History of Trinity Lutheran Church
Cantonment, FL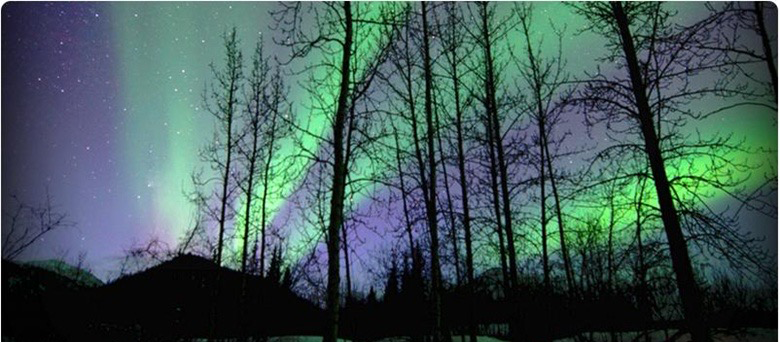 The Beginning
Today, Trinity Lutheran Church stands proudly off Highway 29 in Cantonment, Florida, with services held every Sunday. However, fifty years ago, there was nothing but a wish for a Lutheran Church of the Missouri Synod to be established in the Gonzalez-Cantonment area. With the support of other like-minded families, Mr. & Mrs. Gene Gabbert, members of the Redeemer Lutheran Church in Warrington, approached Reverend Wm. G. Kennell upon his retirement from active ministry and asked whether or not he would help in such a project. Upon careful consideration, Pastor Kennell agreed to serve temporarily.
On November 7, 1974, a general meeting was held at the Pine Meadows Elementary School with the representation of 14 families. After a lengthy discussion, plans for a Lutheran Mission were established. Pastor Kennell agreed to serve, and a Steering Committee was immediately appointed.
November 11, 1974, the first meeting of the Steering Committee was held at the home of Mr. & Mrs. Gene Gabbert. Temporary officers were appointed with Francis Thorsen as Chairman, Gene Gabbert as Treasurer, Larry Hatch as Secretary, and other members of the Committee to be Clyde Norton, Cecil Wilson, and Robert Wilson. On December 5, 1974, the first Sunday school teachers' meeting was held at the home of Mr. & Mrs. Robert Hedges while the first worship service was held at the Cantonment Labor Union Hall on January 5, 1975.
Official Recognition of the Church
On June 1, 1975, with the establishment of the Church's constitution and by-laws, Trinity was formally recognized as an organized congregation. Certificates of Charter Membership were given to the adults as communicant members and the children as baptized members. The Women's Bible Class, now known as the Trinity Women's League, held its first meeting at the home of Pastor and Mrs. Kennell on September 25, 1975.
Out of the fifteen names submitted for the new congregation, the Steering Committee selected three: Prince of Peace, Trinity, and Our Savior. On April 6, the name Trinity was chosen.
Building of the Church
At this time, the Committee was made up of Francis Thorsen as Chairman, Eugene Brown as Vice President, Howard Hartjen as Secretary, Everett Ochsner as Treasurer, Tasker Cornelius as Financial Secretary, Gene Bascili as Sunday-School Superintendent, and with other members of the Building Committee being comprised of Edward Duncan, Cecil Wilson, Ernest Nowak, and Edwin Hansen as Architect for the building that would become Trinity Lutheran Church.
Utilizing the three-acre plot donated by Mr. & Mrs. Ernest Nowak situated on Highway 297A, construction began on a church and educational building. Upon May 21, 1978, the building was completed through the efforts of the membership and dedicated to the glory of God. Through the individual contributions of the members, the church area was completely carpeted in December of 1978. Mr. Bud Bauer constructed and erected ten beautiful hanging lights on April 8, Palm Sunday, that still hang in the building today.
Hurricane Ivan
On September 15, 2004, Hurricane Ivan brought with it an onslaught of destruction and grief across the nation. Trinity Lutheran Church was one of the many buildings damaged, leaving congregation members to search elsewhere until reconstruction had completed. Through the kindness of Beverly Milsted, President and General Manager of Faith Chapel Funeral Home, those at Trinity were approved to use the Faith Chapel facilities. The staff of Faith Chapel welcomed the congregation with open arms, supporting Trinity through this hardship. However, what was initially believed to be a temporary measure ended up lasting four years.
During 2005 and 2006, Trinity Lutheran Church leadership worked through a quagmire of technical dilemmas and funding complications. The arrival of Hurricane Dennis in 2005 only exacerbated the Church's deteriorated condition, but the congregation of Trinity did not give up. Following an insurance claim in mid-2007, the old Church structure was razed and a "Groundbreaking Ceremony" was held on October 16, 2007. Construction of the Church began shortly thereafter.
Under Pastor Sanford Stanton's stable guidance (Our Pastor from the Past - pictured below), Trinity reopened with the fiscal help of the Immanuel Lutheran congregation with the dedication of the new facility being held on Sunday, August 17, 2008.
Constructed by Frank Srajt of St. Louis, Missouri, in 1905, the organ that would one day stand in Trinity Lutheran Church first found its way to Grace Lutheran via a church in Dothan, Alabama. The organ is a two-manual kilgan pipe organ with pedal, fifteen ranks, and fifteen stops. It was originally constructed with tracker action, but later it was converted to the electro-pneumatic action. In December of 1987, Trinity Lutheran purchased the organ.
The building of the organ loft started on December 26, 1987. The following Trinity members started moving the organ from Grace in Mobil on December 28:
Eugene Brown, Tammy Duncan, Jake Schang, Pam Burris, John Ellmer, Doug Schipull, Bonnie Duncan, Paul Ellmer, Nona Schipull, Edward Duncan, Robert Huff, Kathy Toepfer, Pamela Duncan, and Troy Huff
After two and a half days of disassembly and transportation with the help of members at the Grace Lutheran Church, the congregation began assembly of the organ. By January 3, 1998, the main parts of the organ were situated in the loft with the following 11 Saturdays spent installing air ducts, blowers, electrical wiring, finishing the walls, and decorative woodwork.
Trinity members who worked to complete the organ were:
Hilda Barnett, Edward Duncan, Robert Huff, Vernon Barnett, Pamela Duncan, Shawn Huff, Eugene Brown, Tammy Duncan, Troy Huff, Pam Burris, John Ellmer, Kenneth Meharg, Ernest Dixon, Kathryn Ellmer, Jake Schang, Wanda Dixon, Paul Ellmer, Doug Schipull, Bonnie Duncan, Eugene Gabbert, and Nona Schipull
Message From Trinity
We continue to thank God for the willingness of all who have given so freely of their time, their talents, and their finances to help establish and maintain a Lutheran Church in this growing area. We are most grateful to God for His continued blessings upon Trinity, and our doors are always open to welcome new members to the family.
History By JD Langert
Our Pastors from the Past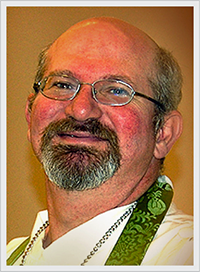 Stanton_Ltr_Appreation.pdf
PastorStantonLtrApreationPic.pdf
Pastor Sanford Stanton graduated Concordia Seminary (LCMS) - Saint Louis, MO, with a Masters
of Divinity and has led Trinity Lutheran Church as sole Pastor from 1997 to July 2019.